This post may contain affiliate links. If you buy thru these links, we may earn a commission at no additional cost to you.
---
If you love to write — you should really consider freelance writing jobs.
I've found that working as a freelance writer is a great part-time career — that could easily turn into a full-time career. (It did for me.)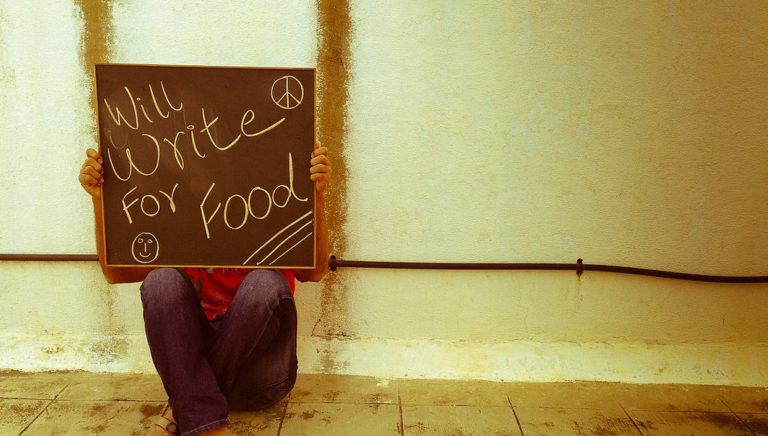 Here's my story, along with my best tips for landing freelance writing jobs.
My Experience As A Freelance Writer
A few months before I got married, I left my full-time career in higher education to pursue something that I was much more passionate about: freelance writing. (This was back in 1998, when blogging was just 4 years old according to this History of Blogging timeline.)
I saw freelance writing from home as a great way to make money from home while raising kids — if we were lucky enough to have them.
At the same time that I was writing for a couple of websites, I decided to try my hand at a few part-time jobs (over the span of 6 years) that would enable me to explore other things that I was passionate about as well:
Beachside rental properties to satisfy the beach lover in me.
Zoo assistant to satisfy the animal lover in me.
Photo lab technician to satisfy the photographer in me.
Vet assistant to satisfy the dog lover in me.
Senate proofreader to satisfy the editor in me.
I would encourage you to do the same thing. Also, when you're just getting started as a freelance writer, consider having at least one other part-time job at the same time — for these 5 reasons:
It gets you out of the house.
It gives you additional income.
It gives you a social outlet — a way to interact with other people.
It gives you someone to have adult conversations with.
It lets you try your hand at something else that you've always wanted to try.
Why Freelance Writing Jobs From Home ROCK!
In my opinion, the absolute best part about being a freelance writer is how you spend your time is 100% up to you! As long as you're very organized, very motivated, and very dedicated to writing (a lot), then I'm here to tell you that freelance writing is a job that can really pay off — if you treat it like a business.
Even if you don't make a fortune as a freelance writer, you never know what it will lead to next.
For example, I went from being a part-time freelance writer making $500 a month… to working full-time from home as a freelance writer 6 years later… to being the publisher and editor of 32 websites today!
If you, too, are interested in freelance writing jobs for beginners, I would encourage you to go for it. Isn't it time that you get paid for doing what you love?
As an independent professional, you get to be your own boss and enjoy all of the advantages that being a freelancer entails — whether you choose to do it full-time or part-time.
Plus, it's a great way to unleash your inner entrepreneur and test the waters before launching into your own full-time profession — whatever that may be.
TIP: It's not until you start writing for others that you realize the wide range of "writing" opportunities that are out there and how easy it would be to actually "write" — in some capacity, whether it be online, in magazines, books, etc. — for a living! I am not kidding. It's mind-boggling.
How To Turn Freelance Writing Into A Successful Career
With enough time and attention devoted to it, freelance writing jobs from home can definitely lead to some serious spending money!
And if you're really serious about it, you can make a pretty good living at it.
It all depends on:
How motivated you are to write –  A little or a lot?
How organized you are – You'll need to stay on top of the latest job postings.
How professional your resume comes across – Every new writing job you apply for will look at it.
How well you manage your time – It's important both personally and professionally to manage your time effectively.
How good you are as a writer – Do you really like to write and you're good with words, facts, and opinions from others?
How your writing "connects" with the readers – Sharing your experience coupled with transparency is the key to success.
By starting with some freelance writing jobs online, you can see how the process works. Then you can determine if you want to become your own boss and enjoy what you do!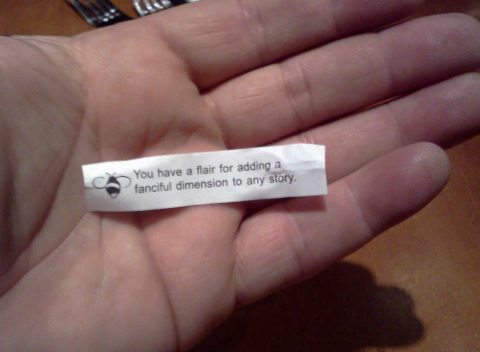 Start by pursuing topics that you're the most passionate about. Don't fall into the trap of "writing about anything they want you to write about" just for the money.
That style of writing quickly begins to feel like a chore — and it's not fun.
TIP: In order for freelance writing jobs from home to be fun, in my opinion, you need to pursue only those topics that you are truly 100% passionate about. Then, when you're writing about them, it doesn't seem like "work" at all!
Even if you're spending hours and hours writing — it's still fun.
So, if your day job frustrates you or you simply want to make some extra income, I encourage you to take the plunge and write your first article or blog post today. Who knows where it'll take you!
Here's Your Next Step…
Our freelance writing tips don't stop there! We have even more great tips to help you get started as a freelance writer: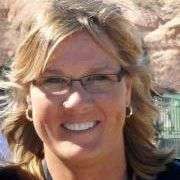 My very first job after college was as a Career Counselor — helping college graduates choose their ideal career and plot a course toward their dream job. Ever since then, I've been helping others streamline the job search process — by focusing only on what's most important and ways to stand out from other job candidates. As an entrepreneur myself who works from home full-time, I'm especially passionate about helping others fulfill their entrepreneurial dreams. When I'm not helping people find ways to get paid doing what they love, you'll find me at the corner of Good News & Fun Times as publisher of The Fun Times Guide (32 fun & helpful websites).