This post may contain affiliate links. If you buy thru these links, we may earn a commission at no additional cost to you.
---
Between the economy and the holidays, it's easy to find yourself broke pretty quickly, or at the very least cash deprived.
I think most of us would like to make a little extra money right now.
The good news is, if you have a hobby, then you may be able to turn that hobby into extra cash.
If you want to make extra money from your favorite hobby, here are some things to think about before you get started.
How To Turn Your Hobby Into A Business
Do all the work yourself initially. You don't want to go into debt from hiring people before you can afford to pay them.
Stay super organized. You need to stay on top of all the little details in order to maximize your profits.
Talk to an accountant about what you need to know with regard to tax laws.
Learn everything there is to know about your hobby. Stay abreast of the latest trends, gadgets, and ideas that others are using.
Use word of mouth to your advantage. Tell everyone you know and ask them to tell everyone they know about your hobby.
The holidays are a fantastic time of year to see if your favorite hobby can make money.
For example, rubber stamping is one hobby that definitely has possibilities — especially if you create holiday-themed items. I have a few friends who make a little extra cash this way.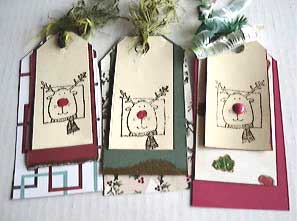 Whether or not you're living your dreams on a daily basis through your work, your family, or your personal life is largely based on your priorities. That, and your level of passion.
To help you keep things in perspective and hopefully encourage you to take some time for yourself these days, I encourage you to explore your own favorite hobbies for ways to make extra money.
Here's the truth about making money from your hobby, from someone who's actually done it. Plus tips for turning your skills into income.
Are You Pursuing Your Passion?
Recently, CNN posted something that was very different from their usual content.
Check out their interactive online quiz called Discover Your Passions.
My responses to 15 simple (yet interesting) questions revealed that "home" is my hobby of choice:
You are a home-body and a fix-it-addict. Your house is your ultimate hobby, and rightly so, since there's just so much you can do to it. Everything from decorating to gardening to construction to organizing and even cleaning the gutters gives you a sense of accomplishment and takes up every second of your spare time. You might like hobbies like painting, furniture-making, sewing, gardening, creating your own cleaning supplies, tiling or plumbing."
Hmmmm… I thought my hobby would be photography, or writing, or traveling, or finding creative uses for everyday items, or something like that.
But I guess "home" actually sums all that up pretty well, because it is where I am most comfortable. And things like home repairs & organization… creative design & decorating… and the entire process of building a dream home are right up my alley.
For me, things like photography and writing are simply an end to a means these days as I document all of the fun home stuff that I enjoy so much on all these websites!
I encourage you to discover your passions and start having fun on a daily basis. The quiz is definitely motivating, if nothing else.
In case you're wondering, the other hobbies /passions are:
I actually found parts of myself in each one of those categories.
But overall, I think the quiz is pretty accurate.
Fun Hobbies That Pay
Top 10 Hobbies That Can Pay Off
55 Hobbies You Can get Paid For
10 Ways To Make Money From Your Hobby
How To Earn Extra Hobbies & Have Fun Doing It
6 Tips For Finding A Money-Making Hobby
10 Awesome Money-Making Hobbies
5 Hobbies That Can Make You Money
How To Make Money From Hobbies
6 Inexpensive Hobbies That Make Money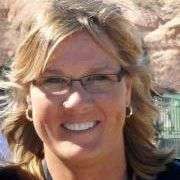 My very first job after college was as a Career Counselor — helping college graduates choose their ideal career and plot a course toward their dream job. Ever since then, I've been helping others streamline the job search process — by focusing only on what's most important and ways to stand out from other job candidates. As an entrepreneur myself who works from home full-time, I'm especially passionate about helping others fulfill their entrepreneurial dreams. When I'm not helping people find ways to get paid doing what they love, you'll find me at the corner of Good News & Fun Times as publisher of The Fun Times Guide (32 fun & helpful websites).