This post may contain affiliate links. If you buy thru these links, we may earn a commission at no additional cost to you.
---
Burned out with your job? Thinking of a career change — but don't know what you want to do next?
For a couple hundred dollars, you can "try out" a profession for a day or two and enjoy some time away from home by taking a work vacation or a learning vacation.
The official term is a vocation vacation. This type of learning vacation helps you break outside of your comfort zone — get away from your daily routine — and try something new at the same time.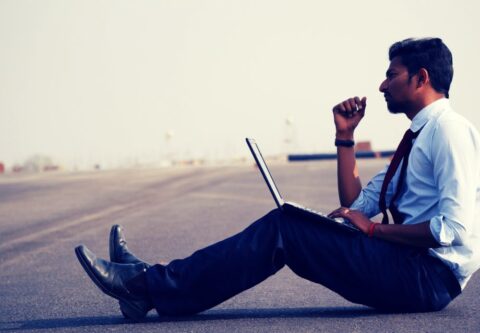 Here's why a work vacation can be helpful:
Helps you decide whether a certain career is appealing to you or not.
Allows you to try different skills — and see if you get satisfaction from using them.
Lets you see any patterns or behaviors that emerge from your career experiments.
Keeps you moving forward in your quest for job satisfaction.
By taking a work vacation (or vocation vacation) you get to experience your dream job first-hand, with a mentor who takes you under their wing and shows you the ropes in your chosen field.
What Exactly Is A Work Vacation?
In 2004, Brian Kurth started Vocation Vacations as a one-of-a-kind career mentorship company — which later morphed into Pivot Planet.
Over the years, his company has offered an increasing number of specialized learning vacations where people can explore the jobs they'd really like to have.
Vocation Vacations-Fine Living
Read Brian's book: Test-Drive Your Dream Job: A Step-by-Step Guide to Finding and Creating the Work You Love
Here's some basic info about taking a vocation vacation:
Your vocation vacation is taken with experts in the area you're interested in.
The cost for a work vacation ranges from a few hundred dollars to a couple thousand dollars — depending on the location of the assignment.
The price ranges from $549 to $2000. And, yes, people are willing and able to pay for that experience. And it really is personal and professional due diligence. We're breaking barriers to entry that people would simply not be able to have. You can't just knock on the door of a sports announcer or a fashion designer and say, hey, you know, I'm here. Do you mind if I hang out with you a couple of days? — Brian Kurth
Is now the time for you to make a career pivot and try a vocation vacation?
What Is A Career Pivot?
A career pivot is a way to reinvent yourself and/or repurpose your career.
Typically, a career pivot isn't something that's undertaken as a just curious experiment though. Rather, it's something that's more or less required — for your survival.
Here are 20 signs that it's time for a career pivot.
Career pivot is also the name of a career design firm for those in the 2nd half of life (like you) who want a change — but you know that you can't just leap from doing one thing right into doing something completely different on your own.
You need a series of pivots — in basketball, a move that keeps one foot firmly planted while the other swings forward. Career Pivot helps you move toward your new career in small, practical steps that land you where you want to be. But we also know you don't have forever to get there. So we do assessment tests to uncover what you truly need to be happy—autonomy, respect, creativity—and focus your goals. We help you discover the choices that brought you to this crossroads and identify new choices that will bring you to a more satisfying career. We consider your circumstances, explore your talents, strengths and working style, and help weigh your options. — Career Pivot
When it comes right down to it, a work vacation is a great way to start a career pivot. It's a way to get hands-on experience that you couldn't get anywhere else. And, when it's over, hopefully, you'll have a better idea as to whether this is a career choice you'd be interested in pursuing or not.
Want to test drive a career before making a career change? Try pivoting — see what happens.
Here are some great resources that will help you decide if it's time for a career change (or career pivot) and how to get started:
How A Work Vacation Works
With a vocation vacation, you take an actual learning vacation where you work and learn about a dream job.
You'll likely have to pay for this opportunity, but you should be able to find out whether the reality lives up to the dream. And you'll have all the right resources at your fingertips, if you should decide to make a career change!
https://youtu.be/uoUvBcE5geo
You're probably wondering if a work vacation or vocation vacation is anything like career coaching, life coaching, or executive coaching.
The answer is "No." Career, life, and executive coaches help you focus your skills and strengths in the right direction, but they don't work in the actual profession you're exploring.
When you take a vocation vacation at a company, your advisors work in the same career you're exploring. They've been there and done that. Your time with them can provide insight into a new career that is hard to find anywhere else.
Here's a great work vacation story that was life and career changing for one woman.
Ready To Get Started?
PivotPlanet (formerly VocationVacation) is the most well-known and reputable source of work vacations.
Here are the steps to get started with PivotPlanet:
Set up a PivotPlanet account.
Contact an advisor and request a one-hour video conference, phone, or in-person session.
Be prepared to provide up to 10 dates and times that work for your schedule.
The advisor will suggest 3 one-hour time slots for your session based on your preferences.
Accept and book one of the suggested time slots.
Be sure to connect with your advisor for your phone, in-person, or video conference session.
Check out PivotPlanet's frequently asked questions before signing up for a learning vacation.
Not Sure Which Career You Want To Try?
Here are a few of the nearly 100 different career fields you can choose from:
Sports Announcer
Professional Photographer
Auctioneer
Bed & Breakfast Manager
Doggie Daycare Owner
Architect
Coffeehouse Owner
Car Restorer
Pit Crew Member
Baseball Team General Manager
Brew Master
Farm & Dairy Owner
Schooner Captain
Horse Trainer
Caterer
Golf Instructor
Pet Detective
Interior Designer
Fishing Outfitter
Radio Personality
Raceway Manager
Kayak Guide
Organic Products Company Owner
Wedding Coordinator
Music Producer
Fashion Designer
Talent Agent
Hotel General Manager
Food Critic
Private Investigator
Tour Guide
Yoga Studio Owner
Florist
White Water Rafting Outfitter
Film Producer
RV Campground Owner
Want to learn a new skill without changing careers? A vocation vacation is good for that too! (For example, you can learn boat building, horse training, or a specific art or craft.)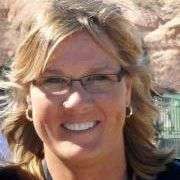 My very first job after college was as a Career Counselor — helping college graduates choose their ideal career and plot a course toward their dream job. Ever since then, I've been helping others streamline the job search process — by focusing only on what's most important and ways to stand out from other job candidates. As an entrepreneur myself who works from home full-time, I'm especially passionate about helping others fulfill their entrepreneurial dreams. When I'm not helping people find ways to get paid doing what they love, you'll find me at the corner of Good News & Fun Times as publisher of The Fun Times Guide (32 fun & helpful websites).