This post may contain affiliate links. If you buy thru these links, we may earn a commission at no additional cost to you.
---
For many of us, writing a great resignation letter is far more difficult than writing a great resume.
A formal resignation letter symbolizes the end of a professional relationship — one that was probably accompanied by valued friendships and mutual respect. (Read: How To Quit Your Job Without Making Enemies)
You certainly don't want to burn any bridges — because your previous jobs and previous bosses will continue to play a role in your career path somewhere along the way. (Trust me, you may not think so right now, but even a job you hated and don't plan to tell anyone about is likely to show up again at some point in your career.)
Whether they simply write reference letters for you or if you manage to use your earlier experiences as a way to step up the career ladder, your prior business relationships are just as important as your futures ones.
That said, there is proper etiquette to writing a resignation letter these days.
We've got some tips to help you put together a formal resignation letter. And… if you're nearing retirement, we've got some unique tips for writing a great retirement resignation letter too!
Is A Face-To-Face Resignation Required?
Although a formal resignation letter is a great way to say goodbye to an old job, it's better if you resign in person first.
In a face-to-face meeting, you can explain that you will no longer be working for the company in a much more personal way than a letter can convey.
Using a resignation letter alone to leave a job can seem cold or indifferent — and that could have a negative impact on your future relationship with this employer.
In case you're wondering if you can get away with emailing your letter of resignation, there are 2 schools of thought on this:
How To Write A Resignation Letter
Making the decision to leave a job takes a lot of introspection and planning.
Unless you're leaving the job for unethical business practices, it's critical to maintain a good relationship with your former employer.
There are 3 steps when writing a formal resignation letter:
#1 – Determine the exact date that your job will end.
When you plan to leave your job is often more important than why you plan to leave your job.
The departure date matters — because it gives your employer an opportunity to develop time management deadlines for handling the vacant position.
A resignation date also serves as a way for both you and your employer to receive true closure and move forward with future plans.
#2 – Express your appreciation for the job.
Even if you hated your employer, co-workers, or the job itself, it's best not to express those feelings in your resignation letter.
Instead, mention only positive things and the good things about the company that you will remember.
That doesn't mean your resignation letter has to be composed of lies — but it should stick to the positive ways in which working for the company has benefited you (and the company).
Even if you feel that you have not benefited at all from this job, keep in mind that every job opportunity helps you to develop personally. This is always a good thing express in the letter.
TIP: If you're resigning from this job due to positive circumstances (maybe you're moving due to your husband's job, going back to school, or simply advancing in your chosen field), then it's fine to include the reason in your resignation letter. However, if you're resigning due to negative circumstances (because you don't like the job, don't get along with co-workers, etc.) then there's no need to mention the reason.
#3 – Keep it short and to the point.
Your resignation letter doesn't have to be long and cover every little detail. In fact, the shorter the better.
A straightforward and succinct resignation letter simply gives the company a record of your intention to part ways.
Your formal letter of resignation should be short, sweet, respectful, and to the point.
Most professional resignation letters are no longer than one page. If you feel that you can't express yourself in a 1-page letter, then you may want to schedule a meeting with your employer to explain your departure in greater depth.
Here are some excellent examples of resignation letters to get you started.
Special Tips For Writing Letters Of Resignation For Retirement
When writing a retirement resignation letter, your employer likely knows your intent — so this type of resignation letter is just a formality.
You can hand-write your retirement letter or send it via email. In either case, it should be grammatically correct, free of abbreviations, and checked for typos.
In a retirement resignation letter, you want to indicate your final day at work, thank the company for the employment, and make sure to send a copy to the Human Resources department.
Here are some other things to consider when writing letters of resignation for retirement:
Highlight your successes. Review the value you added to the company over the course of your employment there — and be sure to mention the total number of years in your letter.
Help the company transition. Offer to help the company recruit a replacement or train a current employee while you enjoy semi-retired status.
Offer potential proposals. If you're willing to do freelance, occasional, or part-time work for the company — mention that. Many long-time business people will offer their services on a consultative basis when they retire.
Here are some examples of how to write a retirement resignation letter.
Before You Leave Your Job…
References will come in handy for future employment opportunities. So take the time to ask your boss and colleagues if they would be willing to provide a reference for you in written form.
TIP: Yes, you should gather those letters now — before you leave — while everyone is still on good terms and it's easier for them to think of nice (work-related) things to say!
Which brings us full circle to the importance of writing a nice letter of resignation…
If you are gracious when resigning from your job, then you are far more likely to get a reference from your boss — both now and in the future.
This is true even if you're retiring from the job — because you never know when/if the need might arise that brings you out of retirement. In fact, many people don't find out until after they've retired that they actually like having something to do that gets them out of the house and allows them to help other people — even if it's only on a part-time basis.
Of course, writing a formal resignation letter is only part of the process. Here are a few more things to consider before you quit your job: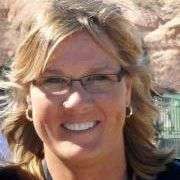 My very first job after college was as a Career Counselor — helping college graduates choose their ideal career and plot a course toward their dream job. Ever since then, I've been helping others streamline the job search process — by focusing only on what's most important and ways to stand out from other job candidates. As an entrepreneur myself who works from home full-time, I'm especially passionate about helping others fulfill their entrepreneurial dreams. When I'm not helping people find ways to get paid doing what they love, you'll find me at the corner of Good News & Fun Times as publisher of The Fun Times Guide (32 fun & helpful websites).