This post may contain affiliate links. If you buy thru these links, we may earn a commission at no additional cost to you.
---
As an entrepreneur, you're probably already doing some networking. But are you doing enough to be seen as an expert in your field?
Your primary goals are most likely to:
If you do those things, then each time there's a new announcement or a major trend in your industry, people will turn to you — eager to get your opinion. And you'll have a captive audience to share your unique ideas and services with.
Everything comes down to networking… and how much of it you do.
Here are 4 clever ways to become an authority in your field by networking your way to the top…

#1 – Write Guest Blogs
Guest posting helps you create a network of colleagues and potential customers.
Write pitch letters to various media outlets and popular blogs that are on the lookout for industry advice and expert insight.
If possible, write a series of guest blogs that center around your industry's trends. You can even provide an analysis that is based on the season at hand in order to appear timely.
The rule of thumb is to educate and to inform those who are interested in your particular niche. Go easy on the self-promotion. If you impress the readers and provide them with helpful information that they can actually use, then they will remember you.
#2 – Be A Guest Speaker
In order to position yourself as an expert in your field, you should attend the conferences that are happening within your industry. Also try to speak at some of those events — doing so will definitely increase your networking opportunities.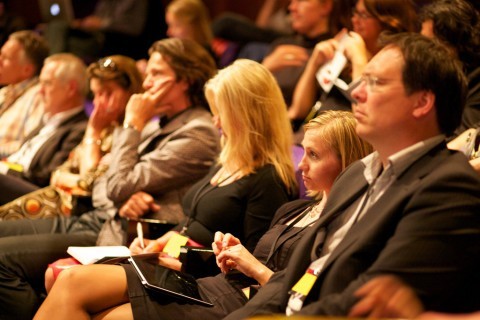 If the roster of previous speakers consists of well-known personalities, don't be intimidated. Many event organizers are actively looking for fresh new voices.
First, study the agenda for the event, then pitch yourself. Sell yourself as a speaker who has the ability and the expertise to engage the target audience.
And if no agenda has been made available yet, then take the time to politely inform the event organizer about the topics that you are qualified to tackle.
Aim high to be part of the speaking circuit that you've always admired and learned from.
#3 – Focus On Networking Locally And Beyond
Getting out and about is also indispensable. You need to meet new people and make new connections in your industry.
It's all about who you know — so you need to make the time to get those connections.
Meetups can be a perfect start if you're looking for local connections.
Local Chamber of Commerce networking events are another way to get noticed regionally.
Participating in local events and volunteering at charity functions are also great ways to meet people and connect within your community. Check out Eventbrite to find these events.
Find some online communities of professionals who are like you, then mingle there. LinkedIn is a great place to start.
There's more to it than just collecting business cards at these events. Here are some great tips to strengthen your network connections.
#4 – Teach A Class
You'll be amazed by all of the networking opportunities that arise when you're involved in higher education. Teaching a class is an easy and enjoyable way to establish yourself as an expert in your industry.
You can teach classes locally or online.
Locally, you should visit the local colleges, community colleges, and universities and see what is required to teach a class there.
Online, Skillshare is a great site that connects experts in diverse fields with people who are interested in learning about those topics.
What It Comes Down To Is This…
When you're just getting started as an entrepreneur (in any field), you have to take the time to "connect" with the right people, hang out in the right circles, and talk yourself up — just to get recognized at first.
Eventually, as long as you're honest and transparent about what you do and the services you offer, then people will naturally begin to notice you on their own.
The 4 tricks spelled out above will help you get a jump-start on becoming an expert in your field.
It all comes down to networking!
More Networking Tips & Resources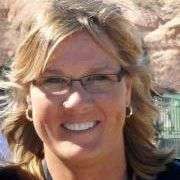 My very first job after college was as a Career Counselor — helping college graduates choose their ideal career and plot a course toward their dream job. Ever since then, I've been helping others streamline the job search process — by focusing only on what's most important and ways to stand out from other job candidates. As an entrepreneur myself who works from home full-time, I'm especially passionate about helping others fulfill their entrepreneurial dreams. When I'm not helping people find ways to get paid doing what they love, you'll find me at the corner of Good News & Fun Times as publisher of The Fun Times Guide (32 fun & helpful websites).