This post may contain affiliate links. If you buy thru these links, we may earn a commission at no additional cost to you.
---
When setting up a business as an individual, you have several options.
A sole proprietorship, limited liability company (LLC), and S-Corporation are common structures for one-owner companies.
A sole proprietorship has several important benefits, when compared to the alternatives.
In its simplest form, a sole proprietorship is merely a one-person business that doesn't have to be registered with the state — unlike an LLC or an S-corp.
When Jim and I were starting our first business in 2004, we thoroughly explored all of the different types of business ownership. A sole proprietorship made perfect sense.
It's by-far the easiest business structure to set up and maintain. If you're running your own one-person business, then you may already be operating as a sole proprietorship without even knowing it.
Here are the top 3 reasons to consider setting up a sole proprietorship for your business:
#1 – Simple And Hassle-Free Setup
A sole proprietorship is simple to set up. In fact, it's so simple that if you choose to do nothing to formalize the operation, you're a sole proprietor by default.
Here are the simple steps for setting up a sole proprietorship:
Decide on your business name.
Search the availability of business name(s).
Register your business name.
Obtain a business license and permits.
Get legal help if you have further questions.
Aside from earning any licenses needed for your business activities and registering a fictitious name when applicable, a sole proprietorship requires no legal paperwork.
Instead of spending time doing paperwork and filing legal documents, you can get busy building your small business brand.
With an LLC or S-corp structure, you must file legal documents to establish the business.
#2 – Limited Ongoing Formal Requirements
It's easy for you to manage and maintain a sole proprietorship once you get started.
The best part: you don't have to keep separate bank accounts for the business — like you do when setting up an LLC or S-corp.
Truly one of the best things about setting up a sole proprietorship is the lack of legal requirements.
Here's why:
Aside from retaining a legal adviser and tax professional, you'll have no ongoing legal requirements to facilitate your sole proprietor operation.
You don't have to file papers or take legal actions specific to the company structure.
You don't have to file a separate business tax return as you would with a legal business entity. You file your self-employment taxes on Schedule C of your individual income tax return.
#3 – Easy Dissolution
If you happen to decide to end your business, you will face little hassle as a sole proprietor.
You can easily close out any relationships with customers, partners, and creditors without legal fallout.
Here are the steps to take to sell your business:
Inventory your business.
Create a sales agreement.
Execute the title transfer.
Notify the state of the change.
On your tax return for that year, be sure to indicate that you closed the business. After that, you just stop engaging in the self-employment activities for that particular business.
The process of selling a sole proprietorship is more efficient than selling a legal business structure too.
SOLE PROPRIETORSHIPS - Advantages and Disadvantages
As a sole proprietor, you have no legal paperwork requirements, simple tax reporting, few ongoing formal requirements, and an easy dissolution at the end of the company's life.
Setting up a sole proprietorship for your businesses is a win-win. We hope these tips will help you decide which entity to choose for your small business.
More Resources For Setting Up A Sole Proprietorship
In addition to the links I've included above, here are some other resources to help you decide if sole proprietorship is right for you: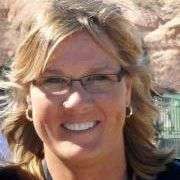 My very first job after college was as a Career Counselor — helping college graduates choose their ideal career and plot a course toward their dream job. Ever since then, I've been helping others streamline the job search process — by focusing only on what's most important and ways to stand out from other job candidates. As an entrepreneur myself who works from home full-time, I'm especially passionate about helping others fulfill their entrepreneurial dreams. When I'm not helping people find ways to get paid doing what they love, you'll find me at the corner of Good News & Fun Times as publisher of The Fun Times Guide (32 fun & helpful websites).