This post may contain affiliate links. If you buy thru these links, we may earn a commission at no additional cost to you.
---
When you hear about so many small businesses launching out of a garage, you may think that garages are the most logical cheap office space to start in.
They're not.
Not only are there zoning laws than can be problematic, you may not even have an empty (or big enough) garage available to you.
If you're looking for cheap office space for your small business, here are some of the pros & cons of working out of garage spaces vs. self-storage units:
Will A Garage Really Work For Your Startup?
Sure, there's some pride associated with starting your business in a garage.
For one, you can imagine yourself in the footsteps of the many greats that came before you: Apple, Amazon, Google, Hewlett-Packard, Harley-Davidson and so many more. They all took their first entrepreneurial steps in a humble space made for cars and miscellaneous household items!
The fact is nearly every great garage startup that you know of was probably breaking local zoning laws.
They were lucky enough to fly under the radar. You may or may not be so lucky.
Some things to keep in mind when working from your garage:
If you're in violation of any laws or bylaws, it would be perfectly legal for the authorities to instruct you to cease all business operations out of your garage.
Can't Run Your Startup From A Garage… Now What?
If you don't want to pay for costly office space, here's a great idea: rent a self-storage unit!
How does $350 a month for office space sound?
The average climate controlled storage unit costs an average of $350 a month — which is significantly lower than traditional office rental space, and in many ways better than your typical garage space.
Or, if you have the outdoor space (and don't need air conditioning), then you might want to consider using one of those moving & storage containers as your home office for awhile.
The monthly cost for a portable storage unit is about the same — or less — as the rent for a self-storage unit. And you can put it anywhere you like! (Just make sure that you're in compliance with the local laws.)
Reasons To Consider A Self-Storage Unit
Storage facilities have become the official startup headquarters for a number of inventive businesses all over the country!
Those little storage spaces can be easily turned into artists' studios, mini boxing gyms, even sound stages.
Here are some reasons to consider using a self storage unit for your startup office:
Rent tends to be low — as little as $350 a month in many major cities, utilities included.
Storage units don't require year-long leases — they go month-to-month.
You probably won't be in violation of any zoning laws — check first before you sign.
There are plenty of expansion opportunities — as your business grows.
You'll be allowed to work in peace on whatever you need — talk about privacy!
Here are 3 more great reasons to rent workspace at a storage facility.
Benefits Of Working Out Of A Storage Unit
Many climate controlled storage facilities have secured entrances and 24/7 access.
Storage facilities routinely accept package deliveries for their tenants, and you can even call the person at the front desk to check on delivery status.
File and record storage is another plus when you have a self storage unit.
You'll also have clean bathrooms, as well as facility maintenance, air-conditioning, carpeting, WiFi, and more!
With so many small businesses setting up shop in storage units these days, these rectangular cubicles are turning into creative hothouses that are great for motivation and morale!
Downsides Of Working Out Of A Storage Unit
As a startup business, no matter where you're located, you may still fall victim to local rules and restrictions — so be sure to think through all the details of your business thoroughly before deciding on the best office space for your needs.
For example, if you're running an online retail business and UPS and FedEx trucks are showing up all the time, then you might want to consider alternative shipping and receiving options.
In that case, your best option might be to conduct the majority of your business from the storage unit itself, but find a UPS Store or a pack & ship store near you that can receive your packages and send out orders for you.
Find Cheap Office Space At A Storage Facility Near You
StorExpress in Pittsburgh, Private Mini Storage in Houston, and Central Self Storage in San Jose, California are 3 of the many storage businesses around the country that welcome startups.
Better yet, these storage facilities have locations in many various states:
There are plenty of other storage facilities that offer 24/7 office space as well. However, there are just as many that don't — so you'll need to research the ones near you.
[Though some] don't allow tenants to turn their units into functioning office spaces, businesses can use traditional storage to keep records or store inventory, supplies, and equipment. This is particularly helpful for small businesses operating out of homes that need storage space. There's usually a facility within a stone's throw from your home, which helps people looking to separate work and home life. Source
Not having to pay high commercial rent and not having to tangle with a stubborn residential associations can be a big plus for startups setting up shop in self storage units. It's this kind of budgeting and creative thinking that helps small businesses succeed in a tough world.
Other Cheap Office Space Ideas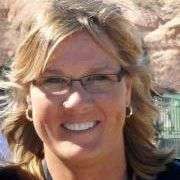 My very first job after college was as a Career Counselor — helping college graduates choose their ideal career and plot a course toward their dream job. Ever since then, I've been helping others streamline the job search process — by focusing only on what's most important and ways to stand out from other job candidates. As an entrepreneur myself who works from home full-time, I'm especially passionate about helping others fulfill their entrepreneurial dreams. When I'm not helping people find ways to get paid doing what they love, you'll find me at the corner of Good News & Fun Times as publisher of The Fun Times Guide (32 fun & helpful websites).