This post may contain affiliate links. If you buy thru these links, we may earn a commission at no additional cost to you.
---
Starting and running a successful business can be a challenging task.
According to the SBA, over 50% of small businesses fail in the first 5 years.
The top 2 reasons they fail are lack of experience and lack of capital. In addition, there are 2 obstacles that can sink your business before it truly starts:
Knowing when and how to hire employees
Finding the money to pay the employees
If you can find employees without spending much money, you'll create a better opportunity for success for your small business.
Following are 6 tips to help you find employees when money is tight…
Before You Hire Employees
Adding an employee can be a daunting task for you as a small business owner… especially if the cash flow of your business is low.
Keep in mind that payroll costs do not include additional payroll expenses — like federal taxes, social security, unemployment, and workers comp insurance.
How To Find Employees
So, what are you supposed to do if there is no money available to pay an employee a competitive wage and cover all the taxes, insurances, and benefits?
Here are 6 ways to find employees when you have little or no money to spend:
#1 – Look into hiring interns.
If an unpaid employee is required, an internship might be a viable option. However, if an intern is unpaid, they must benefit educationally from the role.
Do some research to ensure that you're in compliance with the rules. The first step to get started locating interns is to contact the career center at a local university, or contact professors that teach the required skills to students.
#2 – Trade or barter your services.
Find a person or business that can do the required task (instead of finding employees) and then barter your own goods, services, personal property, trade work, products, or specialized expertise in exchange for the work they agree to do for your business.
#3 – Ask for favors from your spouse, family & friends.
If those around you are supportive of your dreams, then reach out to some of those people for their time and expertise. Then work with your supporters to determine the specifics of how your arrangement will work.
For example… your parents may have invested money to help get your business off the ground. What better way for them to protect their investment, and help keep expenses down, than by pitching in to help any way they can.
#4 – Consider outsourcing options for employees.
Outsource projects or specific functions through a site like elance.com or guru.com.
As a business, you can post a one-time or ongoing project on these sites, and specify a budget range that you're able to afford for the project.
Companies that specialize in certain types of work will offer bids and take care of all the terms required to fulfill the projects.
#5 – Offer only commission-based employee pay.
Depending on the type of employee needed, offer them a percentage of the revenue for clients or jobs that they create or complete. For example, a person who creates a job or account worth $1,000 could be paid a commission of $200­-$400.
This is fair, considering the work would not have existed, had they not brought the deal to the table, and they would not have a table to bring the deal to if it was not provided for them.
#6 – Offer ownership in the business, equity shares, or stock options.
This hiring option should be used as a last resort, as it gives away a small part of a business. This should be reserved for highly skilled work that a business owner could not do or acquire by any of the previous methods.
How And When To Offer Ownership Shares To Employees

 
Keeping expenses down and revenue up is the most important thing a small business owner can do.
Utilizing imaginative techniques and strategies to satisfy employment needs is a great way you can make sure you do everything you can to run a vibrant and healthy company.
Still Unsure About Hiring Employees?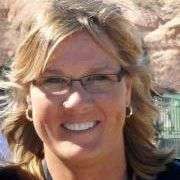 My very first job after college was as a Career Counselor — helping college graduates choose their ideal career and plot a course toward their dream job. Ever since then, I've been helping others streamline the job search process — by focusing only on what's most important and ways to stand out from other job candidates. As an entrepreneur myself who works from home full-time, I'm especially passionate about helping others fulfill their entrepreneurial dreams. When I'm not helping people find ways to get paid doing what they love, you'll find me at the corner of Good News & Fun Times as publisher of The Fun Times Guide (32 fun & helpful websites).