This post may contain affiliate links. If you buy thru these links, we may earn a commission at no additional cost to you.
---
When I first saw this guy's fun resume, I immediately thought, "That's definitely something I would do if I were submitting resumes in search of a new job!"
What makes it so different?
It's a QR code resume! Actually, it's a talking resume.
Check it out:
---
I realized during my previous job search that getting an interview at a communication agency is the hardest part of the process.I tried to create a CV that would enable me to express myself vocally as soon as they read the paper version. The combination of a sheet of paper and a QR code felt like the best way to reach that goal.

—Victor Petit
QR Code Resumes
A QR code resume is a great idea for so many reasons:
You'll stand out in the pile of resumes.
You'll come across as a creative person with unique ideas.
You'll be able to say what you want to say (over a minute would be too long).
You're not limited by what fits on a 8-1/2″ x 11″ piece of paper.
You'll be able to convey your true personality.
For what it's worth, the QR code resume is probably only going to be appreciated by those in very specific industries — like high-tech, social media, and web design, to name just a few.
Check out who's interested: With an online identity management service, you can set up an alert system to receive a text or email when someone scans your QR code. You can also receive geographical information to identify where the scan originated to track interest in your resume.

— Tech Republic
Video Resumes
Along these same lines, a video resume is another great option when it comes to unique resume ideas.
The 3 biggest challenges are:
Making the video look professional and not too casual.
Keeping it under 3 minutes.
Getting your actual strengths and goals across in a professional manner.
Not looking cheesy.
That said, a video resume is a great way to give a prospective employer a realistic feel for who you are, what you look like, and what you can do for their company.
Here's an example of a good video resume:
---
ResumeTube is an online database of video resumes from job seekers. Use this to get ideas when making your own video resume, and consider posting yours there as well.
More Unique Resume Ideas
Matthew Epstein initially began his viral campaign last summer to get hired by Google's marketing team. He launched a website called Google please hire m.e. and made a pitch video (no longer available on YouTube – but an interview is.) that featured him lounging in a mansion in a blazer and boxers. The video gained more than 1.5 million views, and he used an awkward fake mustache to brand himself and his website.

— TIME Inc.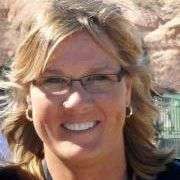 My very first job after college was as a Career Counselor — helping college graduates choose their ideal career and plot a course toward their dream job. Ever since then, I've been helping others streamline the job search process — by focusing only on what's most important and ways to stand out from other job candidates. As an entrepreneur myself who works from home full-time, I'm especially passionate about helping others fulfill their entrepreneurial dreams. When I'm not helping people find ways to get paid doing what they love, you'll find me at the corner of Good News & Fun Times as publisher of The Fun Times Guide (32 fun & helpful websites).