---
Some articles on this site contain affiliate links. If you purchase through these links, we may earn a small commission at no additional cost to yourself.
---
If you want to be a successful entrepreneur, then it's essential that you learn to avoid some of the most common pitfalls that can happen when starting a small business — so you can increase your odds of success.
Once you're emotionally (and before you're financially) committed, spend time focusing on what type of small business ideas are most successful and how you can compete.
Consider your level of business experience as well. Have you ever owned a business or been involved with starting one?
Have you conducted thorough research of the market you plan to enter? If you do decide to start your own business, it's a great idea to learn from others' mistakes.
Following are 5 pitfalls that can derail your entrepreneurial dreams.
According to the SBA, about 50% of all small businesses will fail within the first 5 years.
I don't say that to discourage you, but to let you know that your odds of success don't outweigh your chance of failure — they are 50/50, so you have just as much of a chance to succeed as you do to fail.
Managing a startup can be very challenging, especially when the allure of entrepreneurship can cloud your decision-making.
Here are 5 common mistakes you should avoid making:
#1 – Failure To Create A Small Business Plan
Many people dream of quitting their job and becoming an entrepreneur, but few achieve their goal.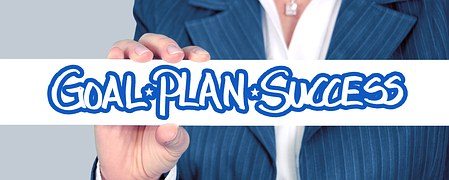 If you want to succeed, then it's vital you take the time to plan your journey so that you can avoid common pitfalls. If you don't put in the effort to create a business plan, then earning income as an entrepreneur will be that much more difficult moving forward.
A business plan is a written description of your business's future — a document that tells what you plan to do and how you plan to do it. Sounds easy enough, right?
It is easy enough to do — but it's also very important! A proper plan not only takes your small business strategy into consideration, it also covers the emotional aspects of entrepreneurship.
#2 – Being Inflexible With Your Plan
When thinking of becoming an entrepreneur, you probably picture money, freedom, and success.
Although small business entrepreneurship has its advantages, the path you travel will be loaded with obstacles and roadblocks, and an inability to plan for these difficulties will all but ensure failure.
You'll often be required to work long hours, and you won't always receive instant gratification for your efforts. You'll most likely experience frustration and discouragement along the way.
Understanding that these problems are part of the process will help you overcome them and stay on track.
#3 – Failure To Become An Expert In Your Field
You may think that you only need one skill or talent to succeed as an entrepreneur — but this isn't true.
No matter how skilled you are at your trade, you won't make any money unless you know how to market your products or services.
Here are some good tips for becoming an expert in your field.
You can only get so far by yourself, so you will need a team if you want your business to continue to grow and expand. That means you must also learn to hire, train, and manage others.
If you want to work with other businesses, then you must learn the art of negotiation so you can get the best possible deals.
#4 – Not Understanding The Market You Are Entering
When you attempt to enter any market, you need to find a unique angle — so you can keep up with the competition. You'll need to find a way to stand out and offer something that others don't.
This requires you to study your potential customers and to understand what they need, want, and fear.
Next, it's important you research your competition so you can find where the potential niche is that they aren't servicing. This gives you an opportunity to capitalize and gain market-share.
A great and effective way to get to know your potential customers and competition is by networking at events, participating in trade shows, and researching social media feeds.
#5 – Inability To Stay Focused On Your Plan
As you work toward your goal of becoming an entrepreneur, you will experience many emotional highs and lows.
Your ability to succeed will depend on how well you can remain focused and keep your goals in the front of your mind.
If you want to make sales, you need to learn how to market effectively. And if you want your business to survive
, you must find a unique selling point — so you can stand out from the crowd.
Small business pitfalls are avoidable — especially if you learn from others' mistakes.
Create your business plan, allow yourself the flexibility to modify your plan if necessary, become an expert in your field, and stay focused on your goal and your on your way to small business success.
Ready To Get To Work?
I'm a health nut, a frugal mom, a dog lover, a DIYer, and a gadget girl. Personally, as a post-divorce, working single mom on a budget I have a lot of experiences that I enjoy sharing so others can learn from the things I wish I knew earlier! Professionally, I've worked full-time in a variety of marketing, sales, and editing jobs. You can always find me at the corner of Good News & Fun Times as Managing Editor at The Fun Times Guide (32 fun & helpful websites).