This post may contain affiliate links. If you buy thru these links, we may earn a commission at no additional cost to you.
---
As a small business owner, you're probably challenged to make a dollar out of fifteen cents. You're always expected to make your budget go further while maintaining a high standard of professionalism.
As an entrepreuneur, you can't do it all alone — you'll most likely need some small business advice. And there's nothing wrong with that!
It's probably difficult for you to justify spending a lot of money on staff members. In fact, a major part of the small business model is cutting costs enough to make things work during times when revenue might not be great.
Even with these financial constraints, you can benefit from having certain professionals in your circle of friends.
These 4 professionals will help you grow your company and provide the small business advice you'll need along the way:
#1 – A Professional Writer
Whether you're selling widgets, lawn care, sandwiches, or something in-between… there are times when you will need the services of a great writer.
All businesses have to communicate with the public and it's best to have someone who knows how to position your company to the public.
A writer can help design content for your website, can craft emails for your customers, and can put together press releases for media consumption.
Writers also have the ability to contribute great ideas — on everything from your business communications to your marketing.
TIPS:
#2 – A Human Resources Consultant
When you start your business, you probably aren't going to be "big enough" to think about either hiring an HR manager or outsourcing your Human Resources tasks to another company.
This doesn't mean you have to fly alone on questions of hiring, firing, and compensation. There are HR consultants that can help you understand the basics of recruiting and retaining employees.
They can offer small business help and work with you to design compensation packages that keep the best employees around.
In many cases, you can hire these people on an on-demand basis, using their services only when necessary.
TIPS:
#3 – A Savvy Bookkeeper
If you want to have long-term success, you'll need someone looking after your books.
In addition to keeping you out of trouble, a good accountant or bookkeeper can help you find places where deductions or credits can be claimed.
They can save you money and keep you in compliance with the increasingly complex regulatory framework that dictates small business behavior.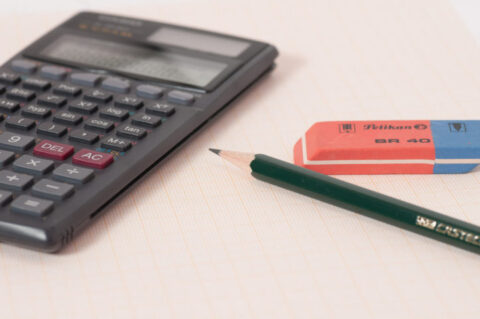 When you're freed up from the concerns of managing your own books, you'll be able to do the things that you do best as a small business owner.
TIPS:
#4 – A Lawyer With Small Business Experience
There are many small law firms that specialize in providing cost-effective small business help to companies just like yours.
Lawyers offering small business advice can look over your contracts, provide insight into how to manage your vendor relationships, and help you avoid lawsuits.
Lawsuits are expensive and have the potential to wreck your company's reputation and financial future.
A lawyer with small business experience should be on speed dial to keep you from running into potential litigious situations or violating some element of a contract you might have.
TIPS:

 
As a business owner, you don't have to have a massive staff budget to take advantage of the professional services you need. It's time to discover the benefits of on-demand professional services!
Watch This Before You Hire Anyone For Your Business
This cost-effective strategy of outsourcing certain professional tasks will give you much more time to market your company and build relationships that will benefit your business down the road.
Small business advice is out there, and seeking the help of skilled professionals can really add value to your company.
Need Some Professional Small Business Help?
I'm a health nut, a frugal mom, a dog lover, a DIYer, and a gadget girl. Personally, as a post-divorce, working single mom on a budget I have a lot of experiences that I enjoy sharing so others can learn from the things I wish I knew earlier! Professionally, I've worked full-time in a variety of marketing, sales, and editing jobs. You can always find me at the corner of Good News & Fun Times as Managing Editor at The Fun Times Guide (32 fun & helpful websites).