This post may contain affiliate links. If you buy thru these links, we may earn a commission at no additional cost to you.
---
How many times have you said, "Now, why didn't I think of that?"
This guy put his one-of-a-kind idea into action when he set out to create a million dollar homepage.
It's been a huge success. And it's a great example of how you can "think outside the box" and succeed when others might tell you otherwise.
Here is Alex's take on things… via his own million dollar blog.
One thing's for sure, Alex Tew certainly has spurred on other people to think of creative "million dollar ideas"…
The Million Dollar Paint Job
Ryan Boldt is a 19-year-old trying to raise enough money for college.
He's a creative guy. In fact, he's hoping to go to the Art Institute of Chicago — if he can afford it.
Check out Ryan's million dollar paint job!
The Million Penny Homepage
After the success of Alex Tew's web page, many copycats popped up all around the Net.
One, James Thomson, claims to have wiped out over $30,000 in personal debt thanks to his unique website called the million penny homepage.
What led to his success?… James sold pixels for just a penny, instead of a dollar.
Other Million Dollar Ideas
Back in 1998, Neil Strauss came up with a list of million dollar ideas that he thought would eventually make money. Here it is 2006, and the truth is… many of his ideas did, in fact, make someone big money for their inventors.
In 2002, Bob Mook also came up with his own million-dollar ideas. You've got to admit… they're creative, unique, and many of them have potential. You never know, some may catch on — in time.
The Times They Are A Changin'
To get a feel for the types of ideas that tend to be money-makers in the end, check out these annual lists of "million dollar business ideas" from previous years.
How To Get One Million Dollars… The Easy Way
If you're not the creative type, or you haven't quite got the time to get a new idea or invention off the ground, then you could always take the fast track to a million dollars…
Get your own million dollar bills for your own fun & games:
If there's just no stopping you, and a million isn't enough, then get yourself some billion dollar bills!
Finally, this million dollar idea might just get you more business… Check out these custom-made million dollar bill business cards.
Simon Cowell's "Million Dollar Idea" To Air On ABC
It looks like controversial Simon Cowell (American Idol) is up to something new… another reality TV show.
This one is called "The Million Dollar Idea" and he's the show's producer.
ABC has ordered nine episodes of the unscripted show, which will give aspiring entrepreneurs a shot at $1 million to launch a new business or product. Source
Simon's latest business venture brings with it even more controversy, as he's being sued by these guys.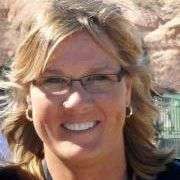 My very first job after college was as a Career Counselor — helping college graduates choose their ideal career and plot a course toward their dream job. Ever since then, I've been helping others streamline the job search process — by focusing only on what's most important and ways to stand out from other job candidates. As an entrepreneur myself who works from home full-time, I'm especially passionate about helping others fulfill their entrepreneurial dreams. When I'm not helping people find ways to get paid doing what they love, you'll find me at the corner of Good News & Fun Times as publisher of The Fun Times Guide (32 fun & helpful websites).