This post may contain affiliate links. If you buy thru these links, we may earn a commission at no additional cost to you.
---
So, you've got a job interview coming up…
If you're not careful, you could really mess things up if you say or do the wrong thing!
Here are 10 ways to guarantee that you won't get the job:
#1  Wear whatever you happen to pull out of the closet. If they judge you by appearance, they must be shallow anyway.
#2  Be 15 minutes late. Blame your GPS and go into detail about what it was that prevented you from leaving the house on time.
#3  Don't bother greeting the office manager politely. He or she couldn't possibly have any influence over the employer's decision.
#4  Don't bring a copy of your resume. They should have printed it out from the email you sent.
#5  Ignore specific interview questions. Instead, tell the employer what you think they need to know about you.
#6  Interrupt and contradict the interviewer. Extra credit if you can correct his grammar in the process.
#7  Sneeze, cough and yawn without covering your mouth. Squeeze out a few farts or belches to prove you're comfortable with yourself.
#8  Mispronounce the company name. Even better, confuse the company with its direct competitor.
#9  Check your watch frequently. Mention that you have to meet a friend for lunch. If you don't have a watch, ask the interviewer the time every few minutes.
#10  Don't send a Thank You letter or follow up. They should be thanking you.
Along the lines of what not to do or say at a job interview, here are some really bad (and funny!) job interviews. More examples of what NOT to do in a job interview:
How To Ace The Job Interview
Ok, now that we've had some fun… following are some things that will actually increase your chances of getting the job.
Here are some job interview tips to counter each of the statements made above:
#1  How To Dress For Success On A Job Interview  -AND-  What Not To Wear On An Interview
#2  There's Simply No Excuse For Being Late To An Interview  -BUT-  Here's What To Do If You Are
#3  How To Make A Good First Impression (…Even With The Receptionist)
#4  Why It's Important To Take Your Resume To The Interview  -AND-  Everything Else You Should Take To The Interview
#5  The Best Answers To Tough Interview Questions  -AND-  Even More Difficult Questions You Should Be Prepared For
#6  Q&A With Your Job Interviewer: Don't Do These Things!
#7  Avoid These 20 Ways To Annoy Your Job Interviewer
#8  Be Familiar With The Company's Competition Ahead Of Time
#9  How To Act When Your Interviewing For A Job (…Or Working With The Media)
#10  All About Sending Thank You Notes After The Interview  -AND-  When It's Okay To Say Thank You Via Email
Get Hired EVERYTIME | 10 Job Interview Tips
More Ways To Avoid Job Interview Mistakes
In addition to the links I've included above, here are some more great job interview tips: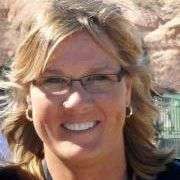 My very first job after college was as a Career Counselor — helping college graduates choose their ideal career and plot a course toward their dream job. Ever since then, I've been helping others streamline the job search process — by focusing only on what's most important and ways to stand out from other job candidates. As an entrepreneur myself who works from home full-time, I'm especially passionate about helping others fulfill their entrepreneurial dreams. When I'm not helping people find ways to get paid doing what they love, you'll find me at the corner of Good News & Fun Times as publisher of The Fun Times Guide (32 fun & helpful websites).