This post may contain affiliate links. If you buy thru these links, we may earn a commission at no additional cost to you.
---
Why would you consider internship opportunities at this point in your life?
Have you seen the movie "The Internship"? If not, I highly recommend it.
Basically 2 salesmen whose careers have been torpedoed by the digital age find their way into coveted internship opportunities at Google — where they must compete with a group of young, tech-savvy geniuses for a shot at employment.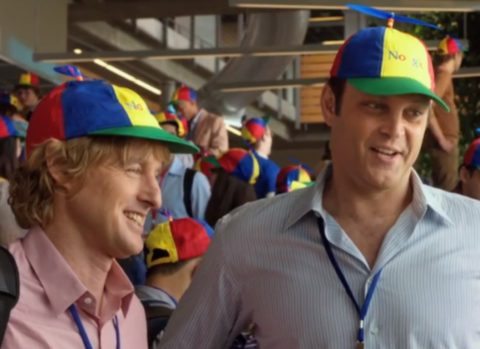 Another great flick about internships is "The Intern" with Robert De Niro — whose character finds starting a new job to be difficult since he's already retired. Looking to get back into the game, the 70-year-old widower seizes the opportunity to become a senior intern at an online fashion site.
Art is definitely imitating life in these 2 movies!
Internships are becoming increasingly popular for graduates, career changers, retirees — and basically anyone else who's interested in getting ahead career-wise.
Viewed as an opportunity to gain experience in a particular field, internships have one major drawback — they are often unpaid. (But that's not necessarily a bad thing.)
How do you compete with young graduates, your tech-savvy peers, and all of the millions of others searching for jobs? You find internship opportunities and you learn firsthand!
What Exactly Is An Internship?
An internship program is where an employer provides you (the intern) with work placement for a (usually) short period of time — so that you will gain some work experience and exposure to the industry.
Who benefits from an internship (either paid or unpaid)?
Both the employer… and you! Especially if you've been struggling to find a job because of your age or because you want to change career fields, an internship can help you get your foot in the door.
We all know that most employers want to hire people with experience. But you can't get experience until someone gives you a job, right?
So one smart solution is to become an intern!
The Benefits Of Interning
You know that something has caught on big time when what was once only a noun (like internship) becomes a verb (like interning).
There are many benefits to finding internship opportunities that are interesting to you.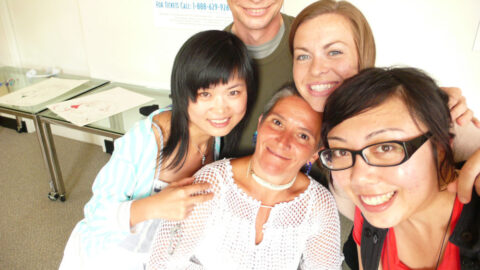 Here are 6 reasons to join an internship program:
#1 – You will gain valuable work experience.
You'll get hands-on, practical experience while working in a business and a professional environment — which isn't possible in a classroom, where all (or most of) the study is theoretical.
#2 – You will become a more attractive applicant.
Employers often prefer experience over qualifications and will therefore look favorably upon an applicant whose CV or resume has industry experience that's been acquired through internship opportunities. It shows that you took an extra step that many people do not take.
#3 – You may have a job at the end.
Many interns are offered a full-time position by their employer when the internship program is over — thus, alleviating you of the need to start a long and tedious job search.
#4 – You get to try out the job firsthand.
Because of its short-term nature, an internship can be viewed as a way to test drive the field you've chosen to enter. The hands-on experience you gain through internship opportunities may convince you that it's definitely the career path you want to follow, or it may show you that you're not a good fit after all — allowing you to then explore other careers that will suit you better.
#5 – You will extend your professional network.
You'll meet lots of new people during an internship — some of whom may prove to be valuable contacts who can further your career, perhaps by alerting you when a job vacancy comes up at their organization. You can also use these contacts to provide references for you when you begin applying for jobs.
#6 – You will build up your confidence.
Classroom training is good, but it can't replace practical application of your skills. When a potential employer asks whether you can do a certain task, the practical experience gained during your internship will enable you to say "Yes, I can, because I've already done it."
Forbes shares 10 of the best websites to find an internship.
Types Of Internship Opportunities
There are 4 types of internships to explore:
Here are some great ways to land a paid internship.
https://youtu.be/uPMJIWzIuXM
At first glance, an internship program — especially if it's unpaid — can seem like a financially and emotionally unprofitable venture.
But hopefully, now you see why an internship is worth considering at any age because of several benefits that will make you far more attractive to future employers.
Before You Start Looking For Internships…
In addition to the links I've included above, here's some more information to help you decide if there are internship opportunities right for you:
Find Internships Now
The official Internships site will show you internship opportunities near where you live.
TIP: If you don't see any at first, widen the mile radius a bit and/or select one or more of the "top locations" that appear after you do your first search.
Looksharp maintains a database of internship opportunities available across the U.S. You can fine-tune your search to include only corporate internships or only paid internships as well.
TIP: You don't have to put in a "field"… just a zip code. That way you can search through all of the different types of opportunities in your area.
Indeed is where I found the largest number of paid internships in my tiny town. I had no idea there would be so many (that I would actually consider) in my area!
TIP: If you can't find many internships near you, try entering the name of the largest city near you and see what comes up.
Glassdoor may be the fastest & easiest site to navigate. It also showed me the largest number of internships near me — both paid and non-paid.
TIP: You can't select how far you'd be willing to drive, but it seems like the range is pretty wide because it includes lots of cities I'd never heard of that actually aren't far from me.
Monster also showed me a large number of internships (paid and unpaid) within driving distance of my little town.
TIP: Just enter your zip code and you'll quickly see all internships in the surrounding area.
I'm a health nut, a frugal mom, a dog lover, a DIYer, and a gadget girl. Personally, as a post-divorce, working single mom on a budget I have a lot of experiences that I enjoy sharing so others can learn from the things I wish I knew earlier! Professionally, I've worked full-time in a variety of marketing, sales, and editing jobs. You can always find me at the corner of Good News & Fun Times as Managing Editor at The Fun Times Guide (32 fun & helpful websites).