This post may contain affiliate links. If you buy thru these links, we may earn a commission at no additional cost to you.
---
Creating a business plan, marketing, and finding financing for your business will take a lot of time, but these are all critical steps that you must do in order to set up a business.
Even if you have no experience with any of these subjects it is possible to set up a successful business.
Here's how to do it…
Writing A Business Plan
The key to a successful business is having a good business plan.
A business plan is a description of how your company plans to make money.
It should include a list of expected costs such as rent, supplies, and inventory. Be sure to carefully research the prices of each of these items. The more research that goes into a business plan, the more likely it is to be a good representation of what will actually happen with your company.
Next, list out the price points of all merchandise and services offered. If possible, show any prices that are charged by area businesses for similar merchandise or services. It is important to show that your prices are in line with the competition. Charging too much can be the end of your business. Finally, include projected profit margins as well as how much you plan on taking from the business as payment. If this is not enough to live off of, make a plan to supplement your income.
Financing Your Business
After creating a business plan, many new CEOs discover that they will need more money than they originally thought.
Even businesses with low start-up costs will often need business financing in order to bridge the gap between buying supplies & product and actually getting paid by the customer. Business financing is also important if you need to expand, have unexpected expenses, and/or need to cope with a temporary downturn in business.
Because these loans can cover a variety of circumstances, many business owners choose to apply for a loan or line of credit when they start the business, then take the cash when it becomes necessary. This way, the business owner can choose when to apply for a loan based on when rates and terms are favorable.
Marketing Your Business
Finally, a business plan must include a marketing plan.
One of the most common reasons that new businesses fail is that no one knows about them. Think carefully about who your customer will be and the best way to reach him or her.
Rather than spend a lot of money, the most successful marketing campaigns carefully target their ideal consumer.
Having the proper top to bottom planning of a business will be a key to your success. Owning your own business is not only a source of income, but a source of great pride.
Our guest contributor, Sara Mackey, works for Connexx.com, an authoritative guide in the field of traditional and nontraditional small business financing. Sara has a decade's worth of experience in small business planning, marketing, and financing.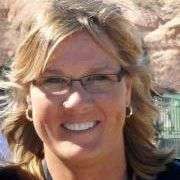 My very first job after college was as a Career Counselor — helping college graduates choose their ideal career and plot a course toward their dream job. Ever since then, I've been helping others streamline the job search process — by focusing only on what's most important and ways to stand out from other job candidates. As an entrepreneur myself who works from home full-time, I'm especially passionate about helping others fulfill their entrepreneurial dreams. When I'm not helping people find ways to get paid doing what they love, you'll find me at the corner of Good News & Fun Times as publisher of The Fun Times Guide (32 fun & helpful websites).